Polestar reports revenue of USD 1.0 billion, up 95%, for first half of 2022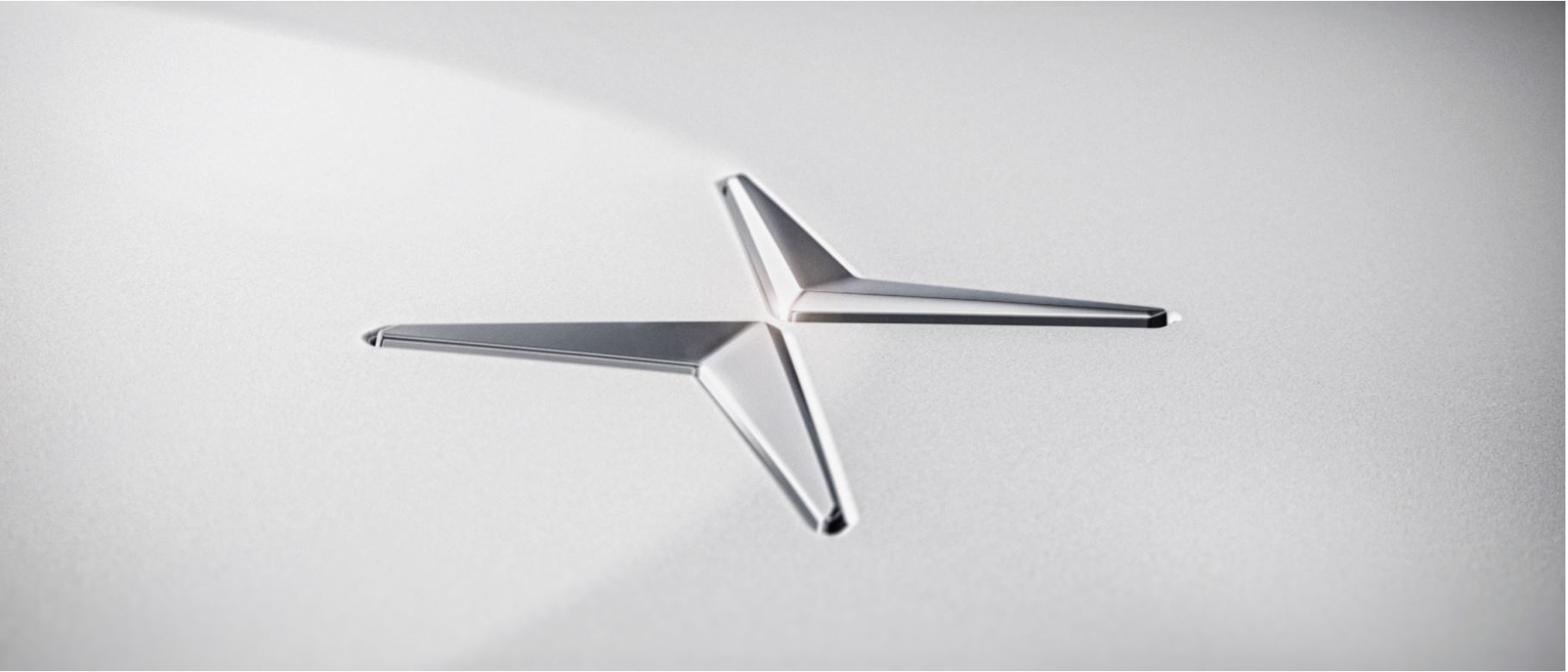 Total revenue of USD 1,041.3 million in the first six months of 2022, up 95% year-over-year
21,185 cars delivered in the first six months of 2022, compared to 9,510 for the same period in 2021
Cash and cash equivalents of USD 1,381.6 million as of June 30, 2022, up more than 80% since the end of 2021, following successful listing on Nasdaq stock exchange in New York
GOTHENBURG, SWEDEN – 1 SEPTEMBER 2022. Polestar Automotive Holding UK PLC ("Polestar" or the "Company," Nasdaq: PSNY), the Swedish electric performance car brand, reports its financial results for the first six months of 2022.
Thomas Ingenlath, Polestar CEO, comments: "We made important progress in the first half of 2022 as we doubled revenues and volume, and successfully listed on the Nasdaq stock exchange in New York. In addition, we maintained strong momentum in our global order take and expect to deliver 50,000 cars to our customers this year, meeting our 2022 sales guidance. With several ground-breaking cars to come, Polestar is poised for a period of rapid growth."
Key financial highlights
The below table summarises key financial results for the six months ended June 30, 2022 and June 30, 2021.
| | | | |
| --- | --- | --- | --- |
| (in millions of U.S. dollars) |  June 30, 2022 | June 30, 2021 | % Change |
| Revenue | 1,041.3 | 534.8 | 95 |
| Cost of sales | (987.9) | (499.0) | 98 |
| Gross profit | 53.4 | 35.8 | 49 |
| Selling, general and administrative expenses | (446.8) | (278.9) | 60 |
| Research and development expenses | (98.8) | (106.9) | (8) |
| Other operating expenses and income, net | (20.7) | (14.8) |  40 |
| Listing expense(1) | (372.3) | - | N/A |
| Operating loss  | (885.2) | (364.7) | 143 |
(1)Represents a non-recurring, non-cash, share-based listing charge, incurred upon the merger with Gores Guggenheim, Inc. on June 23, 2022.
Revenue increased USD 506.5 million, or 95%, mainly driven by an increase in Polestar 2 vehicle sales with continued commercial expansion across markets.
Gross profit increased USD 17.6 million, or 49%, as the result of higher sales of Polestar 2, partially offset by product and market mix.
Selling, general and administrative expenses increased USD 167.9 million, or 60%. This increase is primarily due to rapid commercial expansion, with Polestar increasing its global presence significantly during the period.
Research and development expenses decreased USD 8.1 million, or 8%, due to lower amortisation related to Polestar 1, partially offset by increased spend on future vehicles and battery electric technologies, including the Polestar Precept and the P10 powertrain.
Operating loss increased USD 520.5 million, or 143%, reflecting continued investment in the commercial expansion of the business and a one-time share-based listing charge of USD 372.3 million incurred upon the merger with Gores Guggenheim, Inc.
Key operational highlights
The below table summarises key operational results as of June 30, 2022 and June 30, 2021.
| | | | |
| --- | --- | --- | --- |
|   | June 30, 2022 | June 30, 2021 | % Change |
| Global volumes (1) | 21,185 | 9,510 | 123 |
| -       including external vehicles with repurchase obligations | 730 | 208 |   |
| -       including internal vehicles | 841 | 454 |   |
|   |   |   |   |
|   | June 30, 2022 | Dec 31, 2021 |  Change |
| Markets (2) | 25 | 19 | +6 |
| Locations (3) | 125 | 103 | +22 |
| Service points (4) | 934 | 811 | +123 |
(1) Represents total volumes of new vehicles delivered, including external sales with recognition of revenue at time of delivery, external sales with repurchase commitments and internal sales of vehicles transferred for demonstration and commercial purposes as well as vehicles transferred to Polestar employees at time of registration. Transferred vehicles for demonstration and commercial purposes are owned by Polestar and included in Inventory.
(2) Represents the markets in which Polestar operates.
(3) Represents Polestar Spaces, Polestar Destinations and Polestar Test Drive Hubs.
(4) Represents Volvo Cars service centres to provide access to customer service points worldwide in support of Polestar's international expansion.
Global volumes increased to 21,185 cars in the first six months of 2022, more than doubling deliveries from 9,510 cars in the same period in 2021, an increase of 123%.
Polestar has added six new markets since the start of 2022, including United Arab Emirates, Kuwait, Hong Kong, Ireland, Spain and Portugal.
Polestar has 125 locations and 934 service points across its markets, up 22 and 123 respectively, since the end of 2021.
Recent developments and upcoming events
The Polestar 3 electric performance SUV is scheduled for its world premiere in October 2022 in Copenhagen.
In August 2022, Polestar confirmed plans to put its electric roadster concept into production as Polestar 6, expected to launch in 2026. All 500 build slots of Polestar 6 LA Concept edition were reserved online within a week of the production announcement.
Polestar began delivering Polestar 2 electric cars to Hertz in June 2022 as part of a purchase agreement for 65,000 cars, and Hertz has subsequently added the Polestar 1 electric performance hybrid to its Dream fleet as well.
In support of Polestar's working capital needs, over the last three months, Polestar repaid two existing and entered into two new 12-month unsecured working capital loan agreements with two banks in China, totalling approximately USD 200 million. Furthermore, in late August 2022, Polestar entered into an additional credit facility with one of those banks for approximately USD 145 million.
Polestar expects to publish its Q3 2022 financial results on November 11, 2022.
2022 outlook
Polestar expects to deliver on its full-year target of 50,000 cars. Vehicle deliveries will be weighted towards the fourth quarter, following disruptions from COVID-19 in China.
Polestar expects the effects from product and market mix to continue alongside foreign exchange and input cost inflation. Vehicle price increases and active cost management will help mitigate some of the impact on gross profit.
Ends.
Contacts
Bojana Flint
Investor Relations
[email protected]
Jonathan Goodman
PR & Communications, Global
[email protected]
About Polestar
Polestar Automotive Holding UK PLC (Nasdaq: PSNY) ("Polestar") is a Swedish premium electric vehicle manufacturer. Founded by Volvo Car AB (publ.) (together with its subsidiaries, "Volvo Cars") and Zhejiang Geely Holding Group Co., Ltd ("Geely"), in 2017, Polestar enjoys specific technological and engineering synergies with Volvo Cars and benefits from significant economies of scale as a result.
Polestar is headquartered in Gothenburg, Sweden, and its vehicles are currently available and on the road in markets across Europe, North America, China and Asia Pacific. By 2023, the company plans that its cars will be available in an aggregate of 30 markets. Polestar cars are currently manufactured in two facilities in China, with additional future manufacturing planned in the USA.
Polestar has produced two electric performance cars. The Polestar 1 was built between 2019 and 2021 as a low-volume electric performance hybrid GT with a carbon fibre body, 609 hp, 1,000 Nm and an electric-only range of 124 km (WLTP) – the longest of any hybrid car in the world at the time.
The Polestar 2 electric performance fastback is the company's first fully electric, high volume car. The Polestar 2 model range includes three variants with a combination of long- and standard range batteries as large as 78 kWh, and dual- and single-motor powertrains with as much as 350 kW / 476 hp and 680 Nm.
From 2022, Polestar plans to launch one new electric vehicle per year, starting with Polestar 3 – the company's first electric performance SUV which is expected to debut in October 2022. Polestar 4 is expected to follow in 2023, a smaller electric performance SUV coupe.
In 2024, the Polestar 5 electric performance 4-door GT is planned to be launched as the production evolution of the Polestar Precept – the manifesto concept car Polestar released in 2020 that showcases the brand's future vision in terms of design, technology, and sustainability. As the company seeks to reduce its climate impact with every new model, Polestar aims to produce a truly climate-neutral car by 2030.
In March 2022, Polestar revealed its second concept car, an electric performance roadster which builds on the design, technology and sustainability ambitions laid out by Precept and showcases the brand's vision for future sports cars. The hard-top convertible presents an evolution of the unique design language first shown by Precept and emphasises a dynamic driving experience. The concept further develops the focus on sustainability and technology, aiming towards greater circularity. Polestar confirmed in August 2022 that a version of the concept will be produced as the Polestar 6 electric performance roadster, with launch expected in 2026.
Forward-Looking Statements
Certain statements in this press release ("Press Release") may be considered "forward-looking statements" as defined in the Private Securities Litigation Reform Act of 1995. Forward-looking statements generally relate to future events or the future financial or operating performance of Polestar. For example, projections of revenue, volumes and other financial or operating metrics are forward-looking statements. In some cases, you can identify forward-looking statements by terminology such as "may", "should", "expect", "intend", "will", "estimate", "anticipate", "believe", "predict", "potential", "forecast", "plan", "seek", "future", "propose" or "continue", or the negatives of these terms or variations of them or similar terminology. Such forward-looking statements are subject to risks, uncertainties, and other factors which could cause actual results to differ materially from those expressed or implied by such forward looking statements.
These forward-looking statements are based upon estimates and assumptions that, while considered reasonable by Polestar and its management, as the case may be, are inherently uncertain. Factors that may cause actual results to differ materially from current expectations include, but are not limited to: (1) Polestar's ability to maintain agreements or partnerships with its strategic partners, Volvo Cars and Geely, and to develop new agreements or partnerships; (2) Polestar's ability to maintain relationships with its existing suppliers, and source new suppliers for its critical components, and to complete building out its supply chain, while effectively managing the risks due to such relationships; (3) Polestar's reliance on its partnerships with vehicle charging networks to provide charging solutions for its vehicles and its reliance on strategic partners for servicing its vehicles and their integrated software; (4) Polestar's reliance on its partners to manufacture vehicles at a high volume, some of which have limited experience in producing electric vehicles, and on the allocation of sufficient production capacity to Polestar by its partners in order for Polestar to be able to increase its vehicle production capacities; (5) competition, the ability of Polestar to grow and manage growth profitably, maintain relationships with customers and suppliers and retain its management and key employees; (6) Polestar's estimates of expenses and profitability; (7) increases in costs, disruption of supply or shortage of materials, in particular for lithium-ion cells or semiconductors; (8) the possibility that Polestar may be adversely affected by other economic, business, and/or competitive factors; (9) the effects of competition and the high barriers to entry in the automotive industry, and the pace and depth of electric vehicle adoption generally on Polestar's future business; (10) changes in regulatory requirements, governmental incentives and fuel and energy prices; (11) the outcome of any legal proceedings that may be instituted against Polestar or others; (12) the ability to meet stock exchange listing standards; (13) risks associated with changes in applicable laws or regulations and with Polestar's international operations; (14) Polestar's ability to establish its brand and capture additional market share, and the risks associated with negative press or reputational harm, including from lithium-ion battery cells catching fire or venting smoke; (15) delays in the design, manufacture, launch and financing of Polestar's vehicles and Polestar's reliance on a limited number of vehicle models to generate revenues; (16) Polestar's ability to continuously and rapidly innovate, develop and market new products; (17) risks related to future market adoption of Polestar's offerings; (18) risks related to Polestar's distribution model; (19) the impact of the global COVID-19 pandemic, inflation, interest rate changes, the ongoing conflict between Ukraine and Russia, supply chain disruptions and logistical constraints on Polestar, Polestar's projected results of operations, financial performance or other financial and operational metrics, or on any of the foregoing risks; and (20) other risks and uncertainties set forth in the sections entitled "Risk Factors" and "Cautionary Note Regarding Forward-Looking Statements" in Polestar's Form 20-F, and other documents filed, or to be filed, with the SEC by Polestar. There may be additional risks that Polestar presently does not know or that Polestar currently believes are immaterial that could also cause actual results to differ from those contained in the forward-looking statements.
Nothing in this Press Release should be regarded as a representation by any person that the forward-looking statements set forth herein will be achieved or that any of the contemplated results of such forward-looking statements will be achieved. You should not place undue reliance on forward-looking statements, which speak only as of the date they are made. Polestar assumes no obligation to update these forward-looking statements, even if new information becomes available in the future.
Polestar Automotive Holding UK PLC
Unaudited Condensed Consolidated Statement of Loss and Comprehensive Loss
(in thousands of U.S. dollars except per share data and unless otherwise stated)
 

For the six months ended
June 30,

 
2022
 
2021
Revenue
       1,041,297
 
         534,779
Cost of sales
        (987,881)
 
        (498,966)
Gross profit
           53,416
 
           35,813
Selling, general and administrative expenses
        (446,781)
 
        (278,853)
Research and development expenses
          (98,755)
 
        (106,871)
Other operating expenses and income, net
          (20,742)
 
          (14,770)
Listing expense
        (372,318)
 
                 —
Operating loss
        (885,180)
 
        (364,681)
Finance income
               774
 
           15,194
Finance expenses
          (51,427)
 
          (12,375)
Fair value change - Earn-out rights
418,707
 
—
Fair value change - Class C Shares
           21,531
 
                 —
Loss before income taxes
        (495,595)
 
        (361,862)
Income tax expense
            (7,139)
 
            (6,357)
Net loss
        (502,734)
 
        (368,219)
 
 
 
 
Net loss per share (in U.S. dollars)
 
 
 
Basic
             (1.65)
 
             (1.63)
Diluted
             (1.65)
 
             (1.63)
Consolidated Statement of Comprehensive Loss

Net loss
        (502,734)
 
        (368,219)
Other comprehensive loss:
 
 
 
Items that may be subsequently reclassified to the Unaudited Condensed Consolidated Statement of Loss:
 
 
 
Exchange rate differences from translation of foreign operations
           10,659
 
          (18,292)
Total other comprehensive income (loss):
           10,659
 
          (18,292)
Total comprehensive loss
        (492,075)
 
        (386,511)
Polestar Automotive Holding UK PLC
Unaudited Condensed Consolidated Statement of Financial Position
(in thousands of U.S. dollars unless otherwise stated)
| | | | |
| --- | --- | --- | --- |
|   | June 30, 2022 |   | December 31, 2021 |
| Assets |   |   |   |
| Non-current assets |   |   |   |
| Intangible assets and goodwill |        1,375,778 |   |        1,368,356 |
| Property, plant and equipment |          267,382 |   |          208,193 |
| Vehicles under operating leases |          102,068 |   |          120,626 |
| Deferred tax asset | 3,930 |   | 3,850 |
| Other investments | 2,359 |   |              — |
| Other non-current assets |              2,383 |   | 1,682 |
| Total non-current assets |        1,753,900 |   |        1,702,707 |
| Current assets |   |   |   |
| Cash and cash equivalents |        1,381,637 |   |          756,677 |
| Marketable securities |                  — |   |              1,258 |
| Trade receivables |            77,071 |   |          157,753 |
| Trade receivables - related parties |            16,872 |   |            14,688 |
| Accrued income - related parties |            10,328 |   |              5,103 |
| Inventories |          263,020 |   |          545,743 |
| Current tax assets |              5,610 |   |              5,562 |
| Other current assets |          112,431 |   |          120,202 |
| Total current assets |        1,866,969 |   |        1,606,986 |
| Total assets |        3,620,869 |   |        3,309,693 |
|   |   |   |   |
|   | June 30, 2022 |   | December 31, 2021 |
| Equity |   |   |   |
| Share capital |           (21,090) |   |       (1,865,909) |
| Other contributed capital |       (3,578,804) |   |           (35,231) |
| Foreign currency translation reserve |              6,125 |   |            16,784 |
| Accumulated deficit |        3,763,720 |   |        1,761,860 |
| Total equity | 169,951 |   |         (122,496) |
|   |   |   |   |
| Liabilities |   |   |   |
| Non-current liabilities |   |   |   |
| Contract liabilities |           (36,683) |   |           (28,922) |
| Deferred tax liabilities |               (334) |   |               (509) |
| Other non-current provisions |           (61,046) |   |           (38,711) |
| Other non-current liabilities |                 (33) |   |           (11,764) |
| Earn-out liability |       (1,081,931) |   |                  — |
| Other non-current interest-bearing liabilities |           (60,473) |   |           (66,575) |
| Total non-current liabilities |        (1,240,500) |   |         (146,481) |
| Current liabilities |   |   |   |
| Trade payables |           (77,198) |   |         (114,296) |
| Trade payables - related parties |         (876,384) |   |       (1,427,678) |
| Accrued expenses - related parties |         (197,579) |   |         (315,756) |
| Advance payments from customers |           (23,594) |   |           (36,415) |
| Current provisions |            (51,097) |   |           (44,042) |
| Liabilities to credit institutions |         (809,933) |   |         (642,338) |
| Current tax liabilities |           (10,485) |   |           (13,089) |
| Interest-bearing current liabilities |           (17,363) |   |           (10,283) |
| Interest-bearing current liabilities - related parties |           (11,902) |   |           (13,789) |
| Contract liabilities |           (58,616) |   |           (58,368) |
| Class C Shares liability |           (41,559) |   |                  — |
| Other current liabilities |         (374,610) |   |         (364,662) |
| Total current liabilities |        (2,550,320) |   |       (3,040,716) |
| Total liabilities |       (3,790,820) |   |       (3,187,197) |
| Total equity and liabilities |       (3,620,869) |   |       (3,309,693) |
Polestar Automotive Holding UK PLC
Unaudited Condensed Consolidated Statement of Cash Flows
(in thousands of U.S. dollars unless otherwise stated)
 

For the six months ended June 30,

 
2022
 
2021
Cash flows from operating activities
 
 
 
Net loss
        (502,734)
 
        (368,219)
Adjustments to reconcile Net loss to net cash flows
 
 
 
Depreciation and amortisation
           70,700
 
         121,726
Finance income
              (774)
 
          (15,194)
Finance expense
           51,427
 
           12,375
Fair value change - Earn-out rights
        (418,707)
 
                 —
Fair value change - Class C Shares
          (21,531)
 
                 —
Listing expense
         372,318
 
                 —
 
 
 
 
Income tax expense
             7,139
 
             6,357
Other non-cash income
           (17,362)
 
                 —
Change in operating assets and liabilities
 
 
 
Inventories
         201,377
 
           31,643
Vehicles under operating leases
           18,558
 
                 —
Contract liabilities
8,008
 
           15,679
Trade receivables, prepaid expenses and other assets
           25,698
 
         190,798
Trade payables, accrued expenses and other liabilities
        (162,437)
 
        (105,517)
Interest received
               775
 
               849
Interest paid
          (34,381)
 
            (3,537)
Cash used for operating activities
        (401,926)
 
        (112,940)
 
 
 
 
Cash flows from investing activities
 
 
 
Additions to property, plant and equipment
            (1,624)
 
          (11,425)
Additions to intangible assets
        (510,301)
 
          (47,364)
Additions to other investments
            (2,480)
 
    —
Cash used for investing activities
        (514,405)
 
          (58,789)
 
 
 
 
Cash flows from financing activities
 
 
 
Change in restricted cash
                 —
 
           49,652
Proceeds from short-term borrowings
         414,916
 
           84,868
Principal repayments of short-term borrowings
        (211,514)
 
        (353,349)
Principal repayments of lease liabilities
            (6,124)
 
            (3,122)
Proceeds from the issuance of share capital and other contributed capital
       1,416,000
 
         550,000
Transaction costs
          (39,000)
 
                 —
Cash provided by financing activities
       1,574,278
 
328,049
Effect of foreign exchange rate changes on cash and cash equivalents
(32,987)
 
(6,997)
Net increase in cash and cash equivalents
624,960
 
149,323
Cash and cash equivalents at beginning of period
756,677
 
316,424
Cash and cash equivalents at end of period
1,381,637
 
465,747